About Social Care Matters
There are many people in our society, young and old, who need care and support.
Social care offers encouragement, support, care and safeguarding for those people in our communities who have the highest levels of need. It is for both children and adults who are in need, vulnerable, or at risk.
Social care makes a difference for a range people in different circumstances, aiming to help them live better lives, feel healthier, and be independent.
Good social care:
Protects people from abuse or neglect,

Prevents deterioration of or promote physical or mental health,

Promotes independence and social inclusion,

Improves opportunities and life chances,

Strengthens families
Social Care Matters
Social Care Matters highlights the job opportunities available to for you to work within Yorkshire and The Humber's collaborative network of social work and social care practitioners, local authorities, higher education establishments, and partnerships. Social Care Matters includes:
Children's Social Work Matters
Children's Social Work Matters is our programme to attract and support Children's Social Workers and improve social work practice and delivery with all our local authorities in Yorkshire & Humber working together as one big children's social work team. It's also about improving the understanding, image and value of children's social work as a profession.

Teaching Partnerships
In Yorkshire and Humber there are now four Teaching Partnerships, making us the largest region of Teaching Partnerships nationally. They are: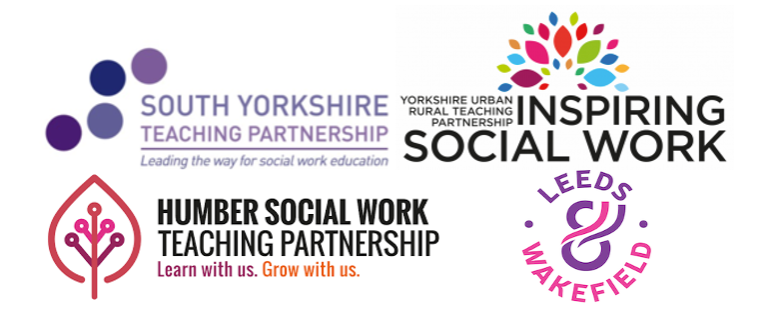 Our Teaching Partnerships are working to improve the overall quality of practice, learning and Continuing Professional Development (CPD) amongst trainee and practicing social workers. They offer a range of routes into social work with high quality support including practical statutory placements.
Looking for a job in social care?
Take a look at all of our job opportunities in adult and children's social care throughout the Yorkshire and Humber Region.